Enrico Isamu Oyama
Artist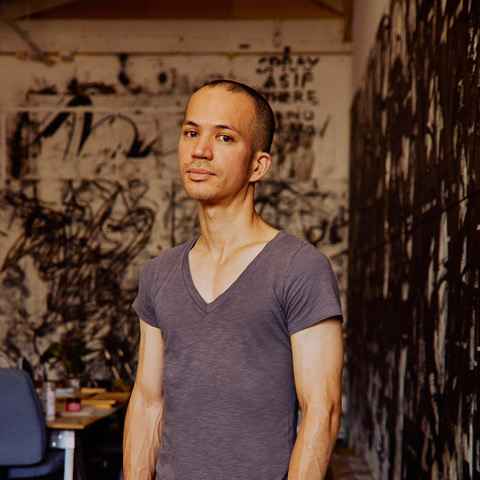 Enrico Isamu Oyama (b. 1983, Italian / Japanese) creates visual art in various mediums that features Quick Turn Structure; the motif composed of spontaneous repetition and expansion of free-flowing lines informed by aerosol writing of 1970's-80's New York and beyond.
After attending MFA at Tokyo University of the Arts in 2007-09, he named the motif Quick Turn Structure, and has positioned his practice in the midst of contemporary art and street culture. Oyama stayed in New York for 6 months in 2011-2012 as a grantee of Asian Cultural Council. Since then, he lives and works in Brooklyn. 
Oyama held solo exhibitions internationally at institutions including Daiwa Anglo-Japanese Foundation (London), Marianna Kistler Beach Museum of Art (Kansas), Pola Museum of Art (Hakone), Nakamura Keith Haring Collection (Yamanashi), Tower 49 Gallery (New York) and Kanagawa Prefectural Gallery (Yokohama). Since 2020, Oyama works in 2 studios in New York and Tokyo back and forth.
Enrico Isamu Oyama in his Brooklyn studio, 2018  Photo ©︎ Collin Hughes