KeMCo Talk Session "Museum and Commons" held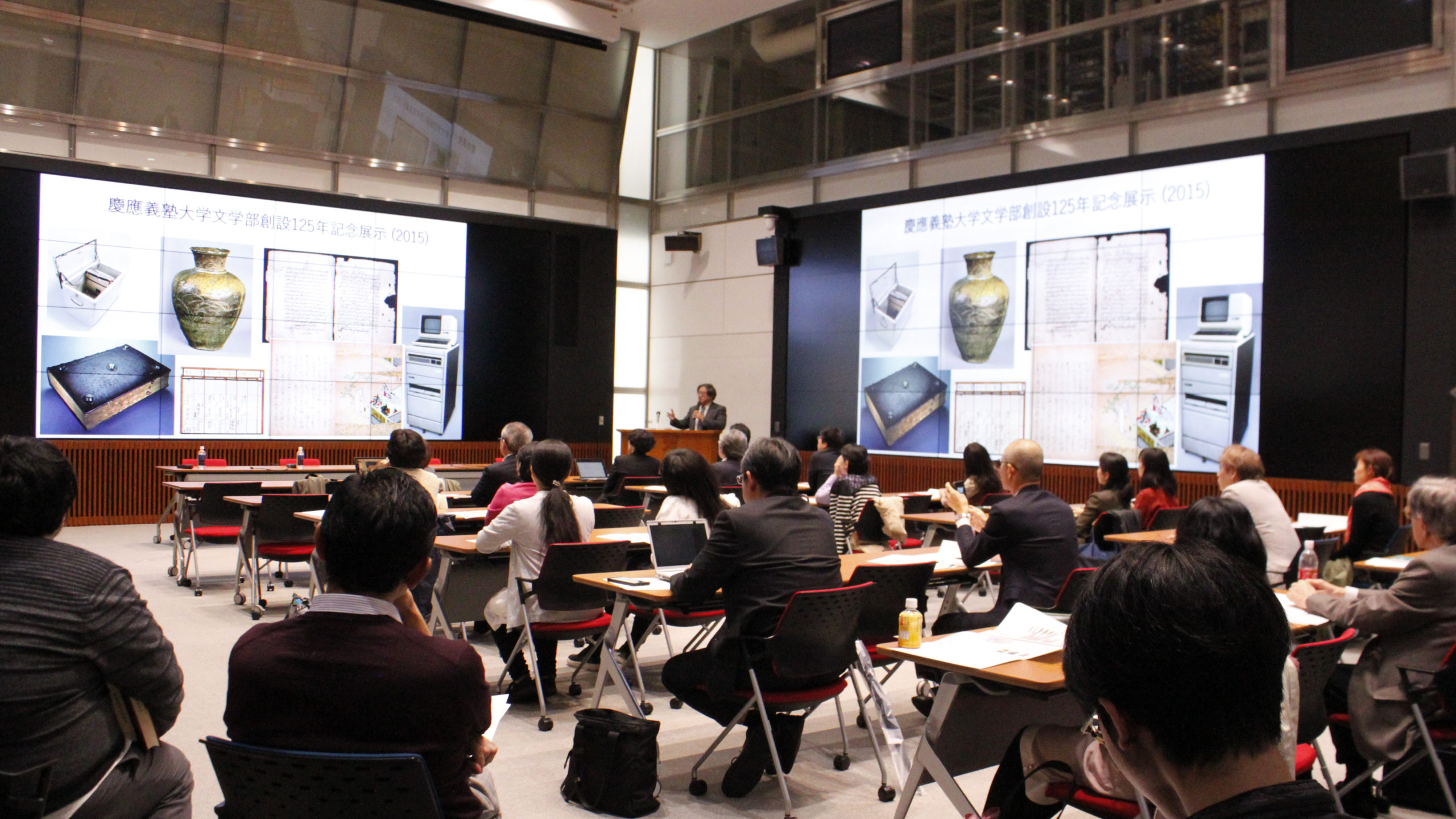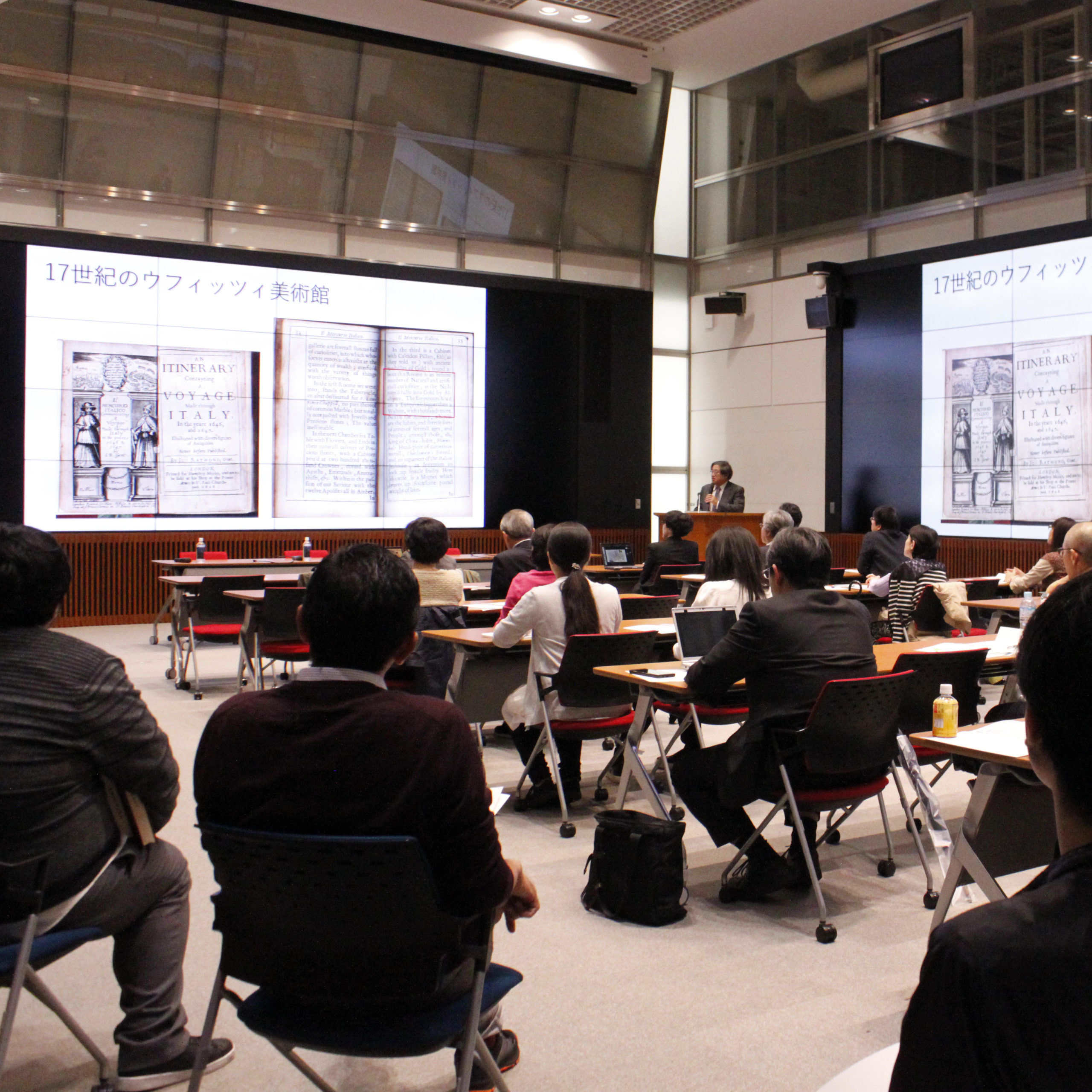 November 7, 2019
An introductory talk session was held on Friday, October 25 on Keio University's new museum, the "Keio Museum Commons (KeMCo)," which will open its doors in March 2021.
The director of KeMCo, Professor Takami Matsuda of the Faculty of Letters, introduced KeMCo's role as Keio University's core dispersive-type museum that supports creative activities related to cultural assets and functions as an open space for encounters with new knowledge and people. Its vice director, Professor Yohko Watanabe of the Keio University Art Center (KUAC), gave an overview of the active learning program "Object-based learning" that will be rolled out at KeMCo, and discussed its deployment overseas and importance within education and research. Additionally, Professor Hiroshi Shigeno of the Faculty of Science and Technology, a KeMCo researcher, gave an introductory talk on the concept of a digital platform to support the wide-ranging use of Keio University's cultural assets as well as the utilization of digital technologies in education.
Participants in the talk session voiced their expectations for KeMCo's role as a hub museum both within and without Keio as well as the expansion of its activities across the university campuses, while requests were also made for information to be provided to students who do not yet know about KeMCo.
Many plans are taking shape toward KeMCo's opening, including exhibitions and educational programs. Furthermore, similar talk sessions are due to be held whenever possible in line with the progress of preparations.
Reference (Japanese only) :
Introductory talk session held on Keio University's new museum, the "Keio Museum Commons"
https://www.keio.ac.jp/ja/news/2019/11/6/27-64556/