[English Translation ver.] Exhibition Record Book "Tangite me" is now available.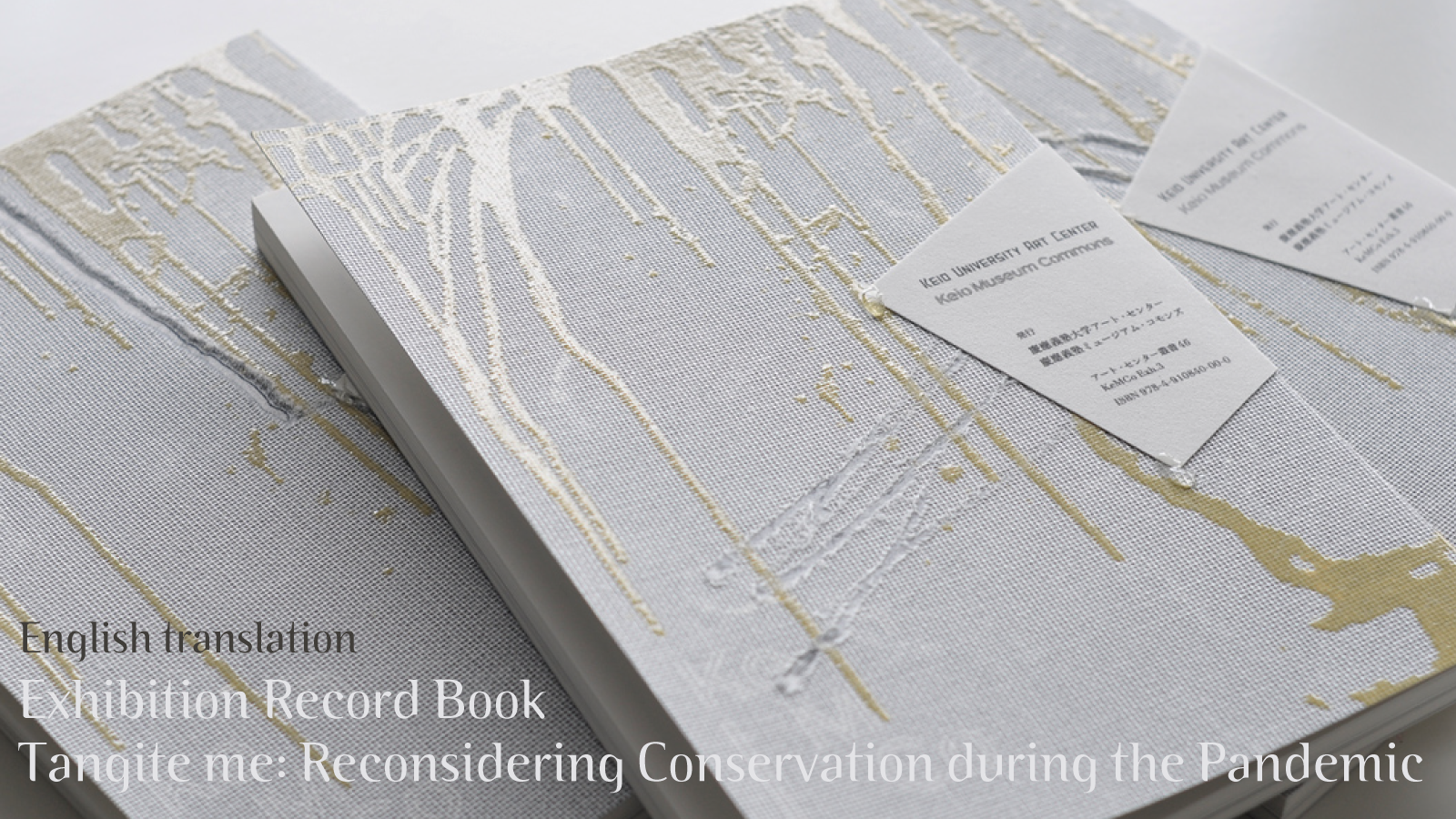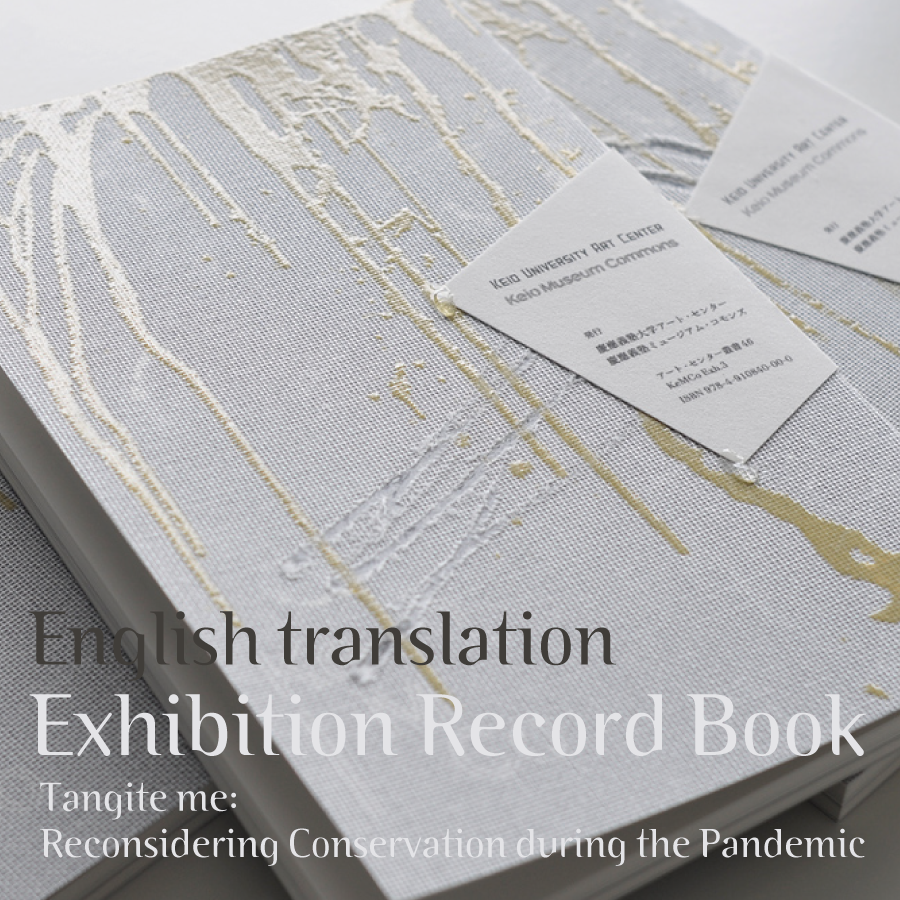 2022/07/20
The exhibition record book "Tangite me: Reconsidering Conservation during the Pandemic" (published in March 2022) is now available in the PDF version in English."Tangite me" was an exhibition held at Keio University Art Center and KeMCo from October to December 2021, featuring 13 works, ranging from Meiji-era bronzes statue to contemporary artworks, that have been restored and preserved at Keio University in the past 20 years. The exhibition introduced the history of the works and the stories of their restoration and conservation.
The English PDF is a condensed version of the Japanese record book, with some re-edited excerpts.
We hope you will take this opportunity to view it.
Exhibition Record Book "Tangite me : Reconsidering Conservation during the Pandemic" (English/Japanese)
photo by 松本工房