- Two Major Projects as Part of the "Cross-scapes" Exhibition - Special Program "Glyph-shape: A Landscape of Kuzushiji Revealed by AI" KeMCoM Project: Students' Lab for "Digiana"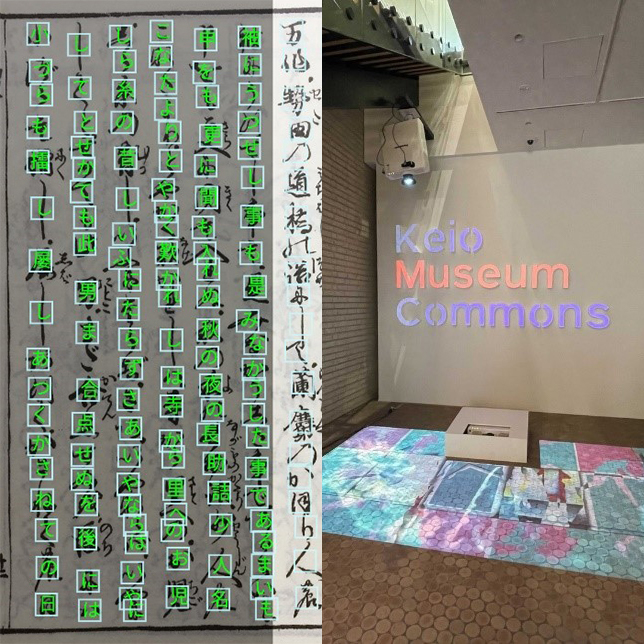 April 19, 2021
Keio Museum Commons opened its inaugural event series "Cross-scapes: Interconnecting Art" on 19 April, 2021.
KeMCo is also hosting a special program called "Glyph-shape," which invites visitors to experience the richness of Chinese character or kanji forms through the latest technology in collaboration with the ROIS-DS Center for Open Data on Humanities (CODH).
In this program, the newly developed kuzushiji recognition AI app "Miwo" and "IIIF Curation Viewer," both of which utilize CODH's kuzushiji recognition AI "KuroNet," allow visitors to experience actually reading the text of artworks at the exhibition. Please also visit the "KeMCoM Projects" which are organized by our student staff ("KeMCo Members (KeMCoM)").
Please refer to the full press release below.
https://www.keio.ac.jp/en/press-releases/files/2021/4/30/210430-1.pdf