Organised by Keio University Art Center
Cultural Properties in Everyday Life: Workshop Tour on Local Sculpture and Architecture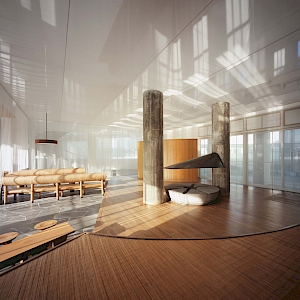 We would like to introduce the workshops hosted by Keio University Art Center. Please join us.
————————————————————————————————————————————————————————–
The ordinary scenery of daily life takes on a completely different profile when one rediscovers cultural assets which you are unaware. Although Minato Ward is home to a variety of valuable outdoor sculptures and architecture, their existence is often forgotten in the course of daily life, and at the same time, the face of the city fades away.
In this tour-style workshop, participants will appreciate the cultural assets scattered throughout the city of Minato Ward by viewing the works with sculpture and architecture specialists, and explore the true nature and charm of an area rich in cultural assets.
————————————————————————————————————————————————————————–
Architecture Tour

January 20th, 2023  10:30~12:30|Keio University Mita Campus
January 20th, 2023  13:30~15:30|Around Meijigakuin University

Sculpture Tour

January 30th, 2023 10:30~12:00|Arisugawa-no-miya Memorial Park
January 30th, 2023 13:00~15:00|Keio University Mita Campus

Everyone welcome ( Application Form )

Application deadline : January 15th, 2023 15:00

Capacity : 20 people each
If there are too many applications, a drawing will be held and only the winners will be notified.

Free participation (The admission fee of 160 yen to the Teien Museum's Garden will be charged for the architectural tour)

Keio University Art Center
+81-3-5427-1621

cunary@art-c.keio.ac.jp