Organised by Keio University Art Center
Introduction to Art Archive XXIV: The 40th Anniversary of the Death of Junzaburo Nishiwaki: Wandering with Flora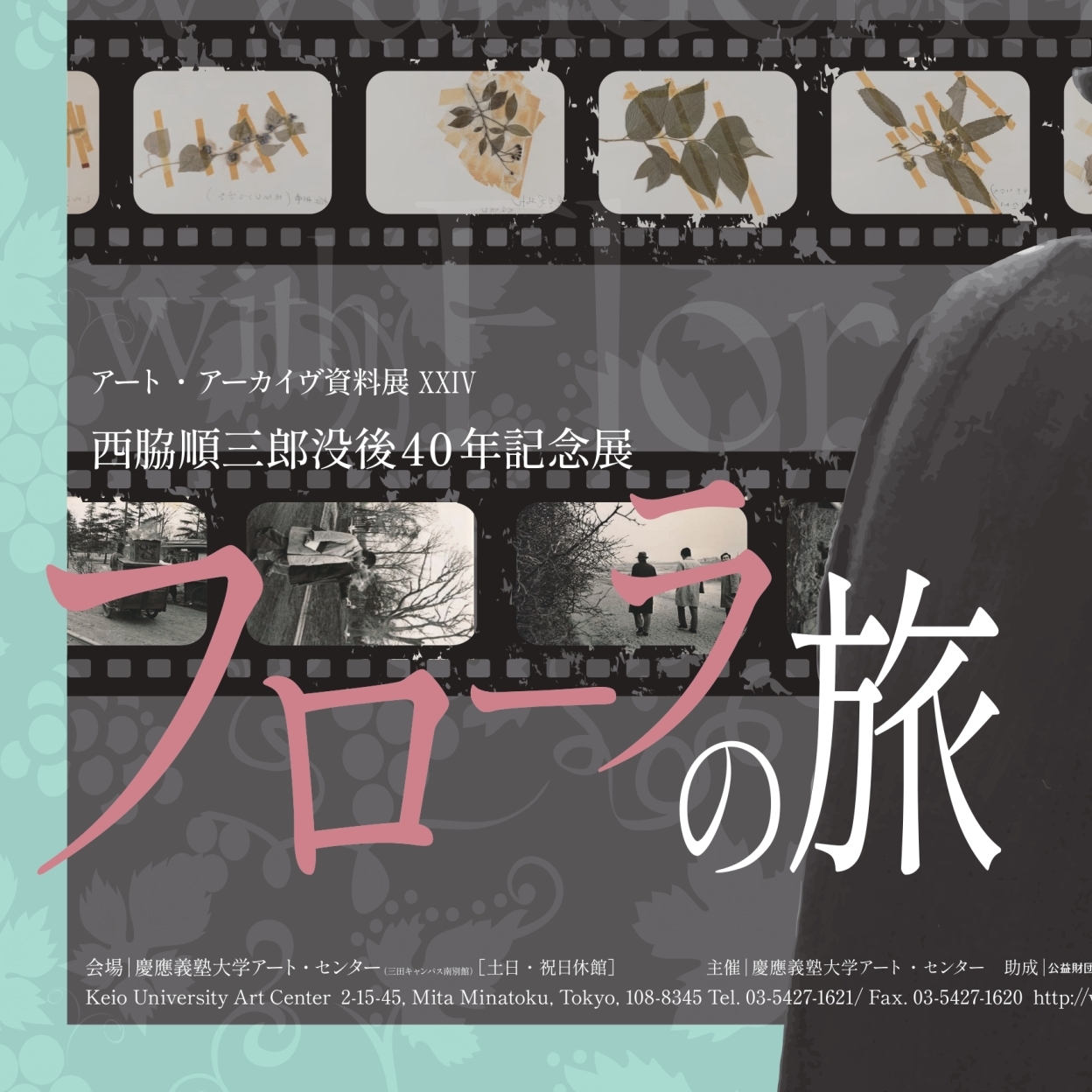 We would like to introduce Art Kaiave Material Exhibition XXIV.
————————————————————————————————————————————————————————–
Following a donation in 2012 of materials related to Nishiwaki by Toshikazu Niikura (then Professor Emeritus, Meiji Gakuin University, and a scholar of English-language literature) the Keio University Art Center has maintained and managed the Junzaburo Nishiwaki Collection as an archive. To commemorate the 40th anniversary of Nishiwaki's passing and to highlight his creative process, the Art Center has put together "Wandering with Flora," named so for how the poet would take long walks and be inspired to create poetic worlds from the wildflowers that lined his path.
————————————————————————————————————————————————————————–
Monday,  January 16 – Friday,  March 17, 2022 / 11:00–18:00
(Closed on Saturday, Sunday, Holidays)

Keio University Art Center
[Keio University Mita Campus South Annex]

Keio University Art Center
Tel: 03-5427-1621

ac-tenji@adst.keio.ac.jp
Organised by :Keio University Art Center
http://www.art-c.keio.ac.jp/en/