Keio University Mita Campus Architecture Open Day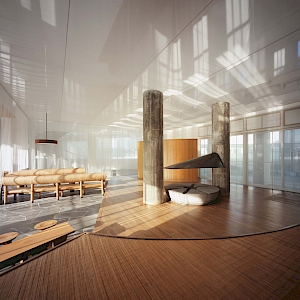 We would like to introduce Keio University Mita Campus Architecture Open Day.
————————————————————————————————————————————————————————–
Have you ever thought about the architecture around you?
You see lots of architecture everyday: Houses you pass by, crowded stations, and your school… How about taking a little time to view them?
Keio University has buildings which are designated as Important Cultural Properties. Did you know that some buildings at Keio were built before the war? Or, do you know who designed the library where you study and borrow books?
The Keio University Art Center has organized this Architecture Open Day to introduce the architecture on Mita Campus, including the Mita Public Speaking Hall (Mita Enzetsu-kan, built 1875) and the old "Noguchi Room" (Shin Banraisha, built 1951/2005) which are usually not open to the public. Participation is free and is open to the general public.
They will also be given a map with explanations of the important sculptural and historical features of Keio. We hope people will enjoy being given free rein to roam the grounds of Keio with a map in-hand.
————————————————————————————————————————————————————————–
Photo by: Ryota Atarashi
November 28th and 30th 2022, 10:00–17:00

Keio University Mita Campus

Everyone welcome

No reservation required

*Guided tours are by reservation only  Peatix

Keio University Art Center
+81-3-5427-1621

cunary@art-c.keio.ac.jp
Related events
Guided tour
Guided tour about Architecture in Keio University Mita Campus with commentary by Curator of Keio University Art Center.
Date: November 29th 2022, 10:30-12:00
Audience: Open to anyone, Max. 20 seats × 2 groups
Cost: Free Participation
Booking: If you want to join the guided tours, please see below.
closing date: November 25th 2022.
*If there are more bookings than seats available, they will be chosen by random selection.
Peatix
Organiser: Keio University Art Center
Supported by: the Agency for Cultural Affairs, Government of Japan in the fiscal 2022