Organised by Keio University Art Center
Standing Point III  Hanne Darboven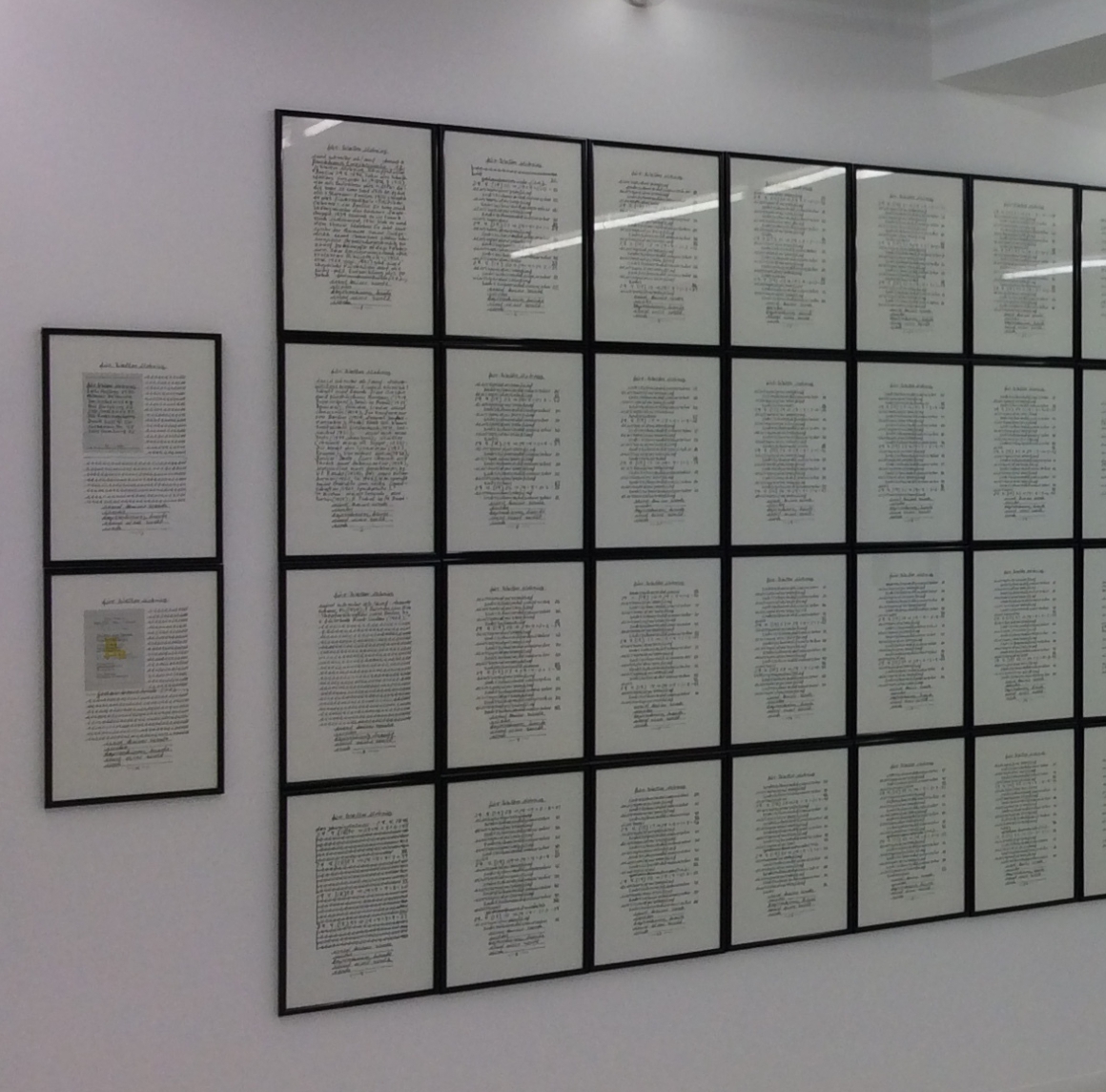 The Keio University Art Center organiszs contemporary art exhibitions because it is precisely in the university setting, where the younger generation studies, that it is important to create opportunities for young people to encounter the work of artists who live/lived in the contemporary period and to come into contact with diverse perspectives.
Since 2017, the exhibition series 'Standing Point' has introduced contemporary artists with independent standpoints and questioned the possibilities of art in contemporary society. Following the first exhibition by Yoko Terauchi (Spring 2017) and the second exhibition by Ana Mendieta (Spring 2019), the third exhibition to conclude the series will feature Hanne Darboven.
Mon., May 9, 2022 – Fri., June 24, 2022

[Closed on Saturday, Sunday, Holidays]

Keio University Art Space
[Located on the ground floor of Keio University South Annex]

Keio University Art Center
Tel: 03-5427-1621

ac-tenji@adst.keio.ac.jp
Organised by :Keio University Art Center
http://www.art-c.keio.ac.jp/en/
Supported by: HIROSE COLLECTION, Kanransha