During the exhibition closure How to use KeMCo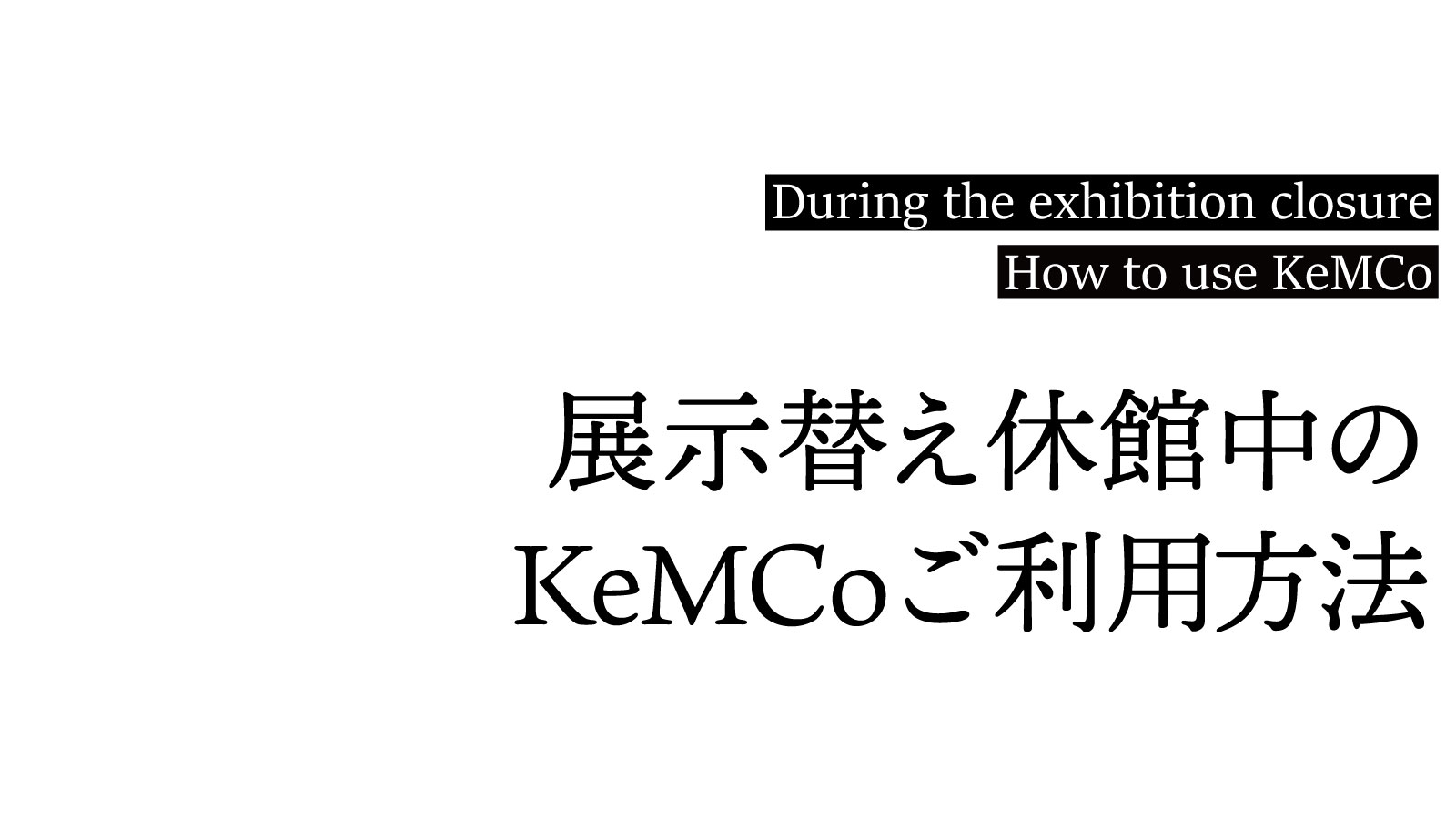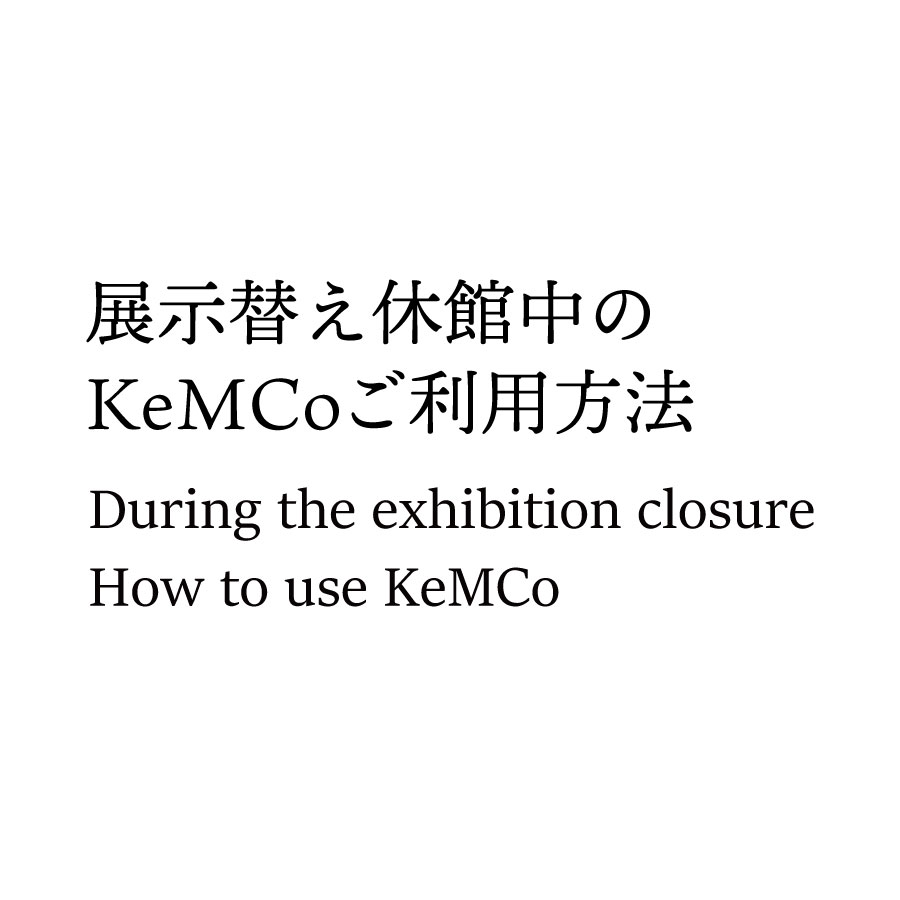 June 25, 2022
Keio Museum Commons (KeMCo) is currently closed in preparation for the next exhibition.
If you have any questions about KeMCo or KeMCo StudI/O, please contact us using the form below.
※If you would like to visit KeMCo or KeMCo StudI/O, please use the form to contact us in advance.
You will continue to be able to use Keio Object Hub and online exhibitions.
KeMCo's activities during the closure will also be communicated via our website and various social networking sites.