Art Center – Introduction to Archives XIX & Pleating Machine 3: Ko Nakajima—MY LIFE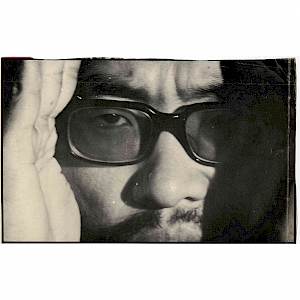 This exhibition will consider the work involved in creating an archive through Nakajima's method of folding together diverse fragments and occurrences, with a focus on his piece MY LIFE.
Monday, September 9 – Friday, November 1, 2019
(Venue closed on Saturdays, Sundays, and public holidays)

Keio University Art Space

Keio University Art Center
+81-3-5427-1621

ac-tenji@adst.keio.ac.jp
Related events
■Ko Nakajima MY LIFE Editing Room (Open Production)
Ko Nakajima himself will perform edits on MY LIFE at the exhibition venue per the below schedule. The latest version of MY LIFE will be screened on November 1.
■Talk Sessions
Ko Nakajima and persons connected with his life and work have been invited to discuss the production and the archive.
■ Screenings
There will be screenings of Ko Nakajima's works on the three themes of "Visual Artworks," "Video Earth," and "Installations"
■Construction of public archive
During the exhibition period, it is planned to create a chronology of Nakajima's life using the photographs in the Ko Nakajima collection and reorganize these holdings at the Keio University Art Center (KUAC) archive, either on Tuesdays, Wednesdays, or Thursdays at the exhibition venue.
Organiser
Keio University Art Center
Grant
The Kao Foundation for Arts and Sciences